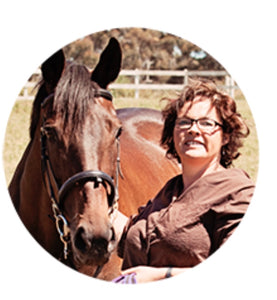 Merry Christmas from sponsored Rider, Fiona
Hi all! Wow, can you believe the year has gone by so fast? I'm sure it was 2017 Christmas just a moment ago!
The end of the year naturally brings our minds around to setting goals for the next year. Do you find you seem to make similar goals each year? Of course, the most often heard New Years Resolution is to 'lose weight' or 'be healthier' or 'exercise more'. We all set off with the absolute best of intentions…until maybe February? I'll admit to not even making it until then some years!
Here's something to think about… Do you find you set a similar goal year after year after year without much progress being made? My hand is most definitely in the air here! Be really honest with yourself and think about what your last few years of resolutions have contained. So what caused you not to reach that goal? The obvious easy answer is to find that reason, fix it and whammo, goal achieved. Yes, I know, I should've been a comedian. Of course it's not that easy. Of course goals meaning a lot to us are tough to reach. I get it, I really do.
How do we fix it then? How I wish I had a magic wand for all of us! That'd take the fun out of it though right? When you sit down to look at your 2019 goals and resolutions this year have a really big think about what stepped in the way of you achieving your aims. Set your new goal and this time build some structures around what you already know could be a stumbling block. This may involve seeking some outside help from friends, family or professionals to keep you accountable. It may mean your goal adjusts slightly to ensure it's genuinely achievable. It may mean you put more structure into your goal so there are smaller stepping stones along the way.
Goals and resolutions are great, however they can't just be something we pluck out of the air and go 'I'm going to achieve x, y or z this year'. They do require work, they require planning and they require your commitment. This short blog certainly isn't the answer to our challenges either but I do hope it's encouraged you to think a little harder this year and perhaps seek further information to ensure you 2019 goals and resolutions stand a fighting chance!
Have a wonderful Christmas everyone and I wish you all a safe and happy New Year which will hopefully involve lots of fabulous horsey time and goals being reached.
---